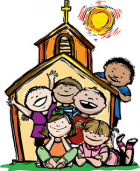 Messy Church draws people of all ages together and invites them to experience a fun-filled Christian community outside of regular Sunday Worship. We hold it once a term, in church, usually Monday 3.15-5.30pm and it is a chance for children to take part in a variety of craft activities and games, followed by a short celebration and a simple meal.
Jesus got his hands messy and met people with their messy lives to help give them a solution. Messy church is just that and it is a wonderful way of using creativity and food to help people come closer to God and each other.
For more information please contact Jean Bell on 015395 36789 or [email protected]
Christmas Messy Church.
We love it when our friends at St. Mary's Church run Messy Church after school for children and parents to go and be creative. This time the theme was all about a 'Stress less Christmas' and how we can pray to God to help us.
The children made advent candles, 'Keep Calm' bags for Mum's, stress balls and tree decorations. Thank you Jean and her team.